Blogs and Bloggers of Note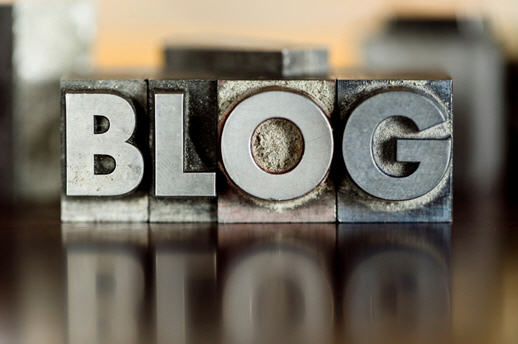 This started out as an entirely different piece than you are seeing here.  All I really wanted to do was mention one blog that I read, and this took control.  This first list is one that not everybody follows, that not everybody knows.  If you aren't reading these, you are missing out.
Serge Cote:  From Mage Mind  Serge posts nearly every day (that's 7 per week) and it is always good, unique and interesting.  I just can't say enough good words about this blog!
Lynn M:  Lynn M dot Net  I actually know Lynn's last name, just not sure of the spelling:)  Lynn posts regularly, and always good content.  Especially fun is the 'Throwback Tuesday or Thursday' feature that takes us back to the early days at TE Live.  Cleverly posted on Tuesday or Thursday.  It's not rocket surgery it's cake.
Sunny Suggs:  My Page  Sunny doesn't write enough in my opinion, but when she does, it's very much worth the read.
Janelle Pineau:  Awake at the Wheel  Another talented writer that doesn't write enough.  In fact, Janelle seems at her best when she is angry, so if you all could take turns pissing her off a couple times a week, I think we'd see more of her…
Andrew Stark:  AndrewStark dot com  Andrew has a day job and a family, has been a little slow posting this summer himself.  But at least he explained why in a post…
Scott Wright:  The Sports Nerd  Scott is a good writer, sometimes it's sports, sometimes it's life and business.  He's a little sporadic, but it's good enough to keep checking on…
Geri Gestner:  Geri's Thoughts  Geri sees things a little differently than I do, I love to read her blog for a fresh perspective on things.  She does a good job with KISS.
Herbert Schnepp:  Earn Money Online  Herbie is an Austrian living in Thailand.  He has terrific 'entry level' tutorials for CTP and Gravatar among many other subjects.  Just terrific.
Sergio Felix:  Marketing with Sergio  High energy, rapid fire, pay attention!  I love it.  Sergio does a lot of video blogs, his energy is just stunning.  Good, good stuff.
Bud Fields:  The Success Blog  Bud is a terrific writer, outside the blog arena, and it carries over real well.  Often moral topics appear here.
This part of the list is a lot better known.  Most of these could go without mentioning, as their readership is large.  I can't let them go without comment, because I read them religiously.
Jon Olson:  Most everybody reads HEN (Hit Exchange News), but do you also read The Jon Olson Project??  Jon's been blogging since the Ark was floating.
Justin Ledvina:  Justin Ledvina  Really good topics and writing.  Sporadic entry, but I hear he has some hack writing for him now…
Tim Linden:  Tim Linden Blog  There is a reason Tim has over 10,000 followers.  This is it.
Jerry Ianucci:  Get Rich with Jerry  He has a unique rating system for safelist mailers that he publishes monthly.  Plus he sneaks some other good stuff in from time to time.
Eric Goetmann:  Top Hits 4 U blog  One of the most innovative guys in the TE industry, some are written, some are video, all are good.
Patrick Griffin:  Patrick Griffin on line  Sadly, Patrick doesn't post much anymore, life has intruded on his blogging.  I included it on this list because when he does post it's always great!
Copy Blogger:  Copy Blogger  Bryan Clark is an acknowledged master of the trade, the staff writers at CB are terrific, but for my money, Sonia  Simone is one of the best writers on earth, in any genre.  Yep, that good.  Every day, just like my vitamin.
Seth Godin:  This is Seth's Blog  The KING.  Seth Godin is another of the best writers on earth, in any genre.  Books, articles, talks and his blog.  Publishes more than once per day, he recently posted his 5000th blog post.  That is serious!  If you only have time for one, this is it.
And in the End
As I said at the top, this column didn't start out to be a blogroll.  But once I started, I couldn't quit, so here it is.
I'm sure I forgot some (in fact, I just inserted another:)).  Please use the comments section here to let me know who you read regularly.  I want to read them too!
I'm just sayin'
Please follow and like us: